HOME INSPECTOR Tips For Realtors
What you need to know about the new BC Government Home Inspector Regulation
April 1, 2009. VICTORIA, BC - Home inspectors in British Columbia are now required to be licensed by the Business Practices and Consumer Protection Authority(BPCPA).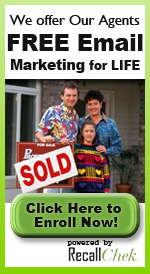 On January 30, 2009 the government announced that BC would become the first province to require home inspectors to obtain a license to better protect buyers and to ensure that home inspectors are qualified to make professional assessments. The new regulation requires home inspectors to be a member of a recognized association. To further strengthen professional credibility and enhance consumer protection, the
BPCPA also requires all home inspectors to carry errors & omission as well as general liability insurance in order to obtain a license.
Realtors should:
Be aware that home inspectors are required to be licensed by the BPCPA as of March 31, 2009;
Encourage consumers to check the BPCPA website to verify if a home inspector is licensed;
Encourage consumers to ask to see the BPCPA wallet-sized license issued to home inspectors before signing a contract for a home inspection; and, Contact the BPCPA with any inquiries or complaints at 1 888 564-9963.
Realtors should NOT:
Request information about the contents of a home inspection report, it is against the law for home inspectors to disclose the contents except with written consent from the client.
Make a referral to a home inspector if there is a conflict of interest in relation to a home inspection that results in a material gain for the home inspector.
Penalties for violation of the regulations can range from having conditions imposed on the licensee to penalties up to $5,000. To find out more information about the home inspection regulation or to ensure a home inspector is licensed by the BPCPA, visit http://www.bpcpa.ca/